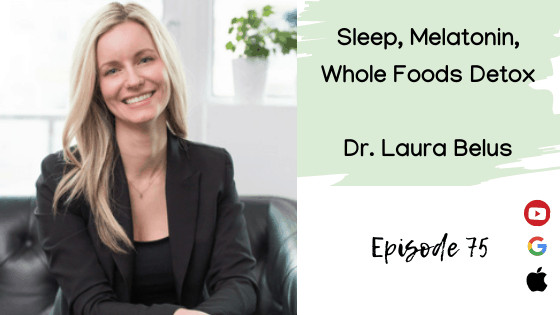 01 Aug

Melatonin + Sleep w/ Dr. Belus

Curious if melatonin is a supplement that you should be taking for sleep? We're sitting down with Dr. Laura Belus, who is a naturopathic doctor that graduated from the Canadian College of Naturopathic Medicine + practices in Toronto, Canada. She is also the creator of the 21 day whole food detox.

 

On today's episode, we talk all about sleep quality (or lack thereof) + the what the hormones are doing in the background to guide how we get to sleep + what we can do for our body to promote happy healthy hormones! Psst, one we're talking about is melatonin! We also cover what testing you should get (yearly if possible*) to stay up to date with what's going on in your body. Also, we've rebranded to Nuvitru Wellness!

 

 

Find Dr. Laura over on Facebook, Instagram, + her website!

 

Find Lahana at Nuvitru Wellness on Facebook + Instagram + YouTube + Our blog! We love connecting with our tribe on social media, so make sure to connect with us there! 

 

If you're ready to take back your health + optimize hormones, energy, digestion, sleep, head over to our Services page to learn more about what we do. We help women feel better using food as medicine! We have a team of dietitians + nutritionists ready for you!

Listen to other podcast episodes on pregnancy, emotional eating, heart disease, detoxification, or salt caves.