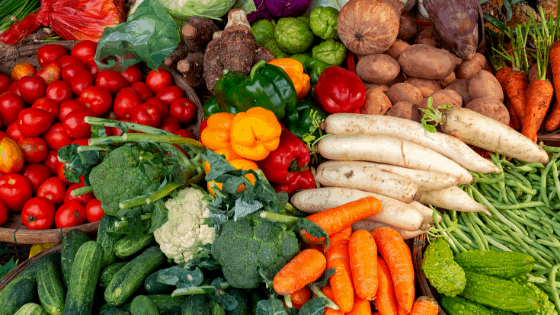 19 Feb

Starchy Vegetables Vs Non-Starchy Vegetables

When I explain to clients how their plates should be set up, I use terms like "non-starchy vegetables" and "starchy vegetables." What's the difference?

Starchy vegetables have more carbohydrate content than non-starchy vegetables. Many people may try to avoid these vegetables if they are on a restrictive carbohydrate diet, but these "good carbs" can feed the good bacteria in our gut that promote overall health, great immunity, and reduce the risk of chronic disease. You can learn more about different prebiotics that feed our gut over here (hint: there are some of these veggies that are on the list!)!

This type of carbohydrates can also be beneficial at dinner time because when you have a balanced plate including carbohydrates, proteins, and fats, it can increase your tryptophan absorption, which leads to higher levels of serotonin (your sleepy good hormone!).

I'm a big fan of incorporating these healthy starchy vegetables into dinner time. In fun ways too – like this butternut cheesy sauce for a pasta dish! WIN! Some other ideas are…

Using an air fryer can be helpful in getting some of these vegetables crispy + tasting good! And if you're wondering, yes, you can make a healthy version of a french fry! Your foodie life does NOT have to be boring!

All of these vegetables are really important + you can easily balance between the two!

Here at Nuvitru Wellness, we aim support each person's bioindividuality and how they respond to food. This is why we do food sensitivity testing in our practice – if you're curious about which vegetables work best for your body, head over to our Services Page to book a free 15 minute session with us to talk about your next steps into your health journey!