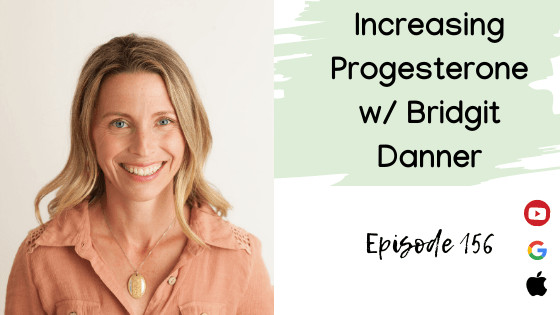 09 Apr

Increasing Progesterone w/ Bridgit Danner
We're sitting down with Bridgit Danner about progesterone and women's cycles this week on the podcast! Some questions we're answering today…
Progesterone's role in our body
Progesterone connected to sleep and anxiety
Progestin versus progesterone (Progestin is what is found in birth control)
Reasons women get low progesterone
Natural ways increasing progesterone
Bioidentical progesterone
Want to grab a free phone call with Lahana and her team of dietitians and nutritionists? This phone call we will learn about you and what you're looking for, along with how we work. Let's see if we're a good fit!
About Bridgit Danner
Bridgit Danner has been a licensed acupuncturist since 2004 and certified Functional Diagnostic practitioner since 2015. She gave over 12,000 treatments in her years working as an acupuncturist & led a staff of 10 at her practice.Her interest in natural health grew from an interest in protecting the environment. Even as a child, she was donating her allowance to Greenpeace and writing cosmetic companies to ask about their practices!While busy running an integrative wellness center in Portland, Oregon, she developed an environmental illness due to toxic mold in her home. Already experienced in hormone management and nutrition, she became acutely aware of the powerful impact of the environment on her health. She and her family lost their house and everything in it to toxic mold, and moved 1,000 miles to the Arizona desert to heal. Bridgit now educates about toxins and detoxification through her blog, online programs, product shop and Facebook group. She also works with private clients on customized functional medicine protocols for healing.
Connect with her on Facebook, Instagram, and her website!
Connect with Lahana on Facebook, Instagram, and her blog!

Listen to some of our other episodes on topics such as acne, sex, motherhood, HPA dysfunction, food guilt, and the ketogenic diet.