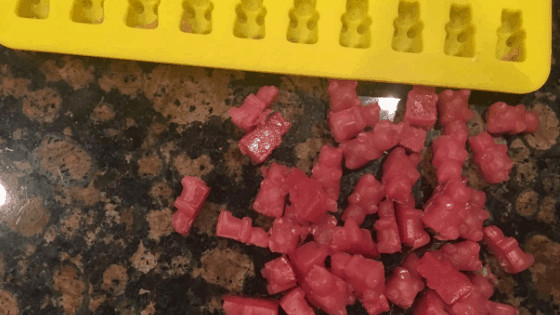 02 Mar

Homemade Healthy Strawberry Gummy Bears

If your kid loves fruit snacks, they will be a fan of these strawberry gummy bears! I wish I had a million hands to raise because my kids LOVE them. They don't have them all the time, but when they do, we usually will purchase Annie's Bunnies.

An even HEALTHIER alternative is to make your own & it's SO easy. And super fun for the kids. They really enjoyed watching the whole process from real food ingredients to these sweet gummy bears.

Before I tell you the recipe – I highly recommend these cute gummy bear molds! They are to die for. So cute. Small. You get three trays, which is perfect for making this a family activity. If you search on Amazon, there are other molds that you can buy – hearts, legos, etc – but we decided to stick with the classic teddy bear!

Tag us on Instagram + Facebook @nuvitruwellness when you and your kiddos make these so we can see!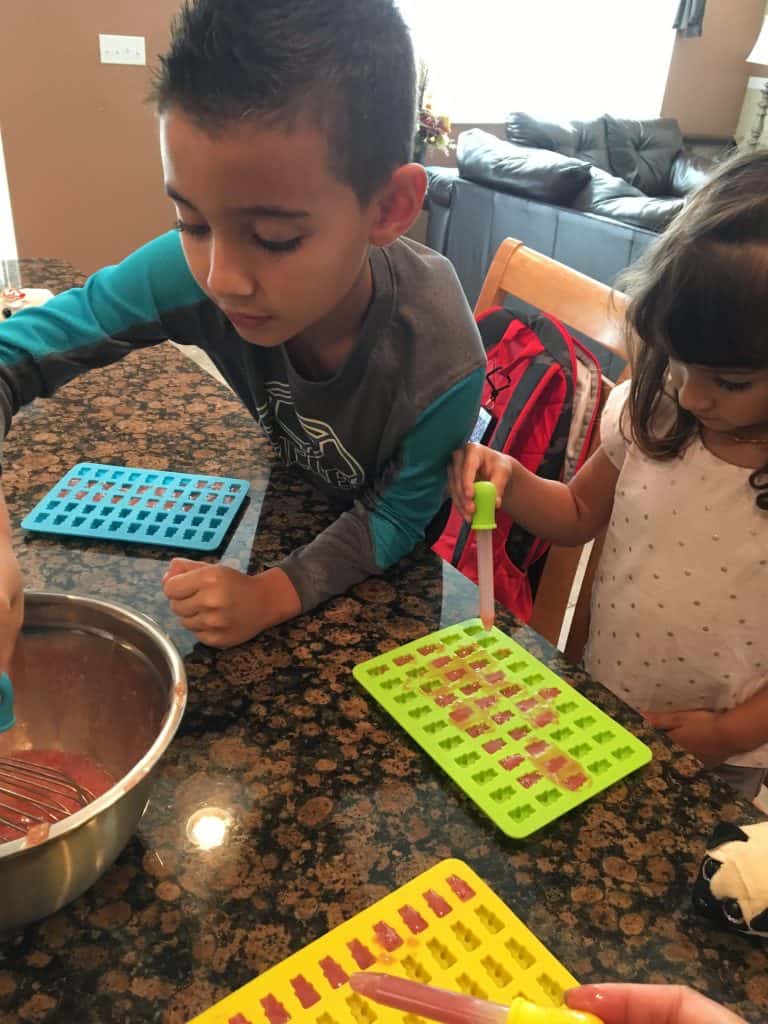 Homemade Strawberry Gummy Bears
Ingredients
12 Fresh Strawberries (or you can use frozen strawberries – just thaw them out beforehand)
1/2 Cup Coconut Water (Pineapple Flavor)
2 Tbs of Gelatin
2 Drops of Liquid Stevia (Optional)
Directions
In a blender, blend up the strawberries, coconut water, and stevia until smooth.
Pour the fruit mixture into a pot and heat it up. You don't have to bring it to a boil – just make sure it's heated.
Once heated throughout, take pot off the stove.
Slowly add the gelatin to the pot, while you whisk. If you pour all the gelatin at once, YOU WILL HAVE pieces that won't dissolve. Do it slowly, steadily, while you whisk continuously.
Once you've dissolved all the gelatin into the fruit mixture. Take your molds and start filling them up.
Place in the fridge to help them firm up for at least 30 minutes.
Enjoy! (I like to store these in a jar in the fridge when they are completely done. :))