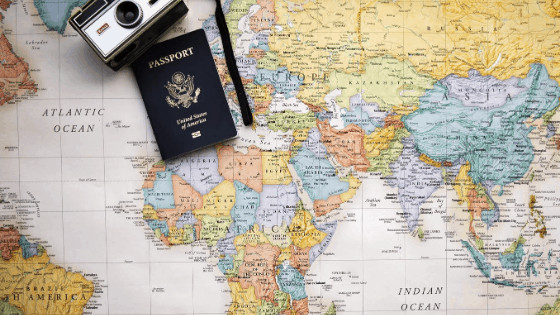 23 Oct

Top Nine travel Snacks

Did you know there is such a thing as healthy nutrient dense travel snacks? This past weekend, my husband and I did some traveling to good ol' Austin, TX. The last time we went we were there for Paleo f(x) and completely fell in love with it. We decided to go back and do some neighborhood shopping, but the idea of travel always makes me nervous and anxious – especially flying!

I love being in control of things and the idea of not being able to control a mode of transportation like a plane makes me nervous. One of the ways I cope with tons of traveling, near or far, is being prepared as much as I can! Especially with the thing that matters most to me – my health (aka the fuel to my health = food) While it's not too hard to eat healthy out & about in Austin, TX, since it's a very health conscious area, I need my snacks.

We planned to fly there and back and drive all around town while neighborhood shopping, so I wanted to avoid hangry-ness while we were out and about. (Yes, being hangry is a real struggle!) Before we left and when we got there, we stocked up on travel snacks and these 9 snacks absolutely made traveling pleasant and I avoided being hangry!

Larabars – I linked this to my favorite Larabar, cookie dough chocolate chip! Yum! But, all Larabars are great choices as they are full of real whole foods.

Justin's Almond Butter Packets – These packets are PERFECT when you are traveling. They are the right size to go through the airport and are filled with protein and fat. You can eat the packet by itself OR with your fruits and veggies. The chocolate hazelnut packet is seriously to die for. I also love bringing along some Justin's Peanut Butter Cups to fulfill any sweet teeth that I have while traveling!

Fruit/Veggies – I did bananas and apples this trip, since they are the easiest fruits to travel with. Carrots, celery, and sliced sweet peppers are some of my favorite on-the-go veggies!

Bare Dried Apples – I like to think of these like fruit chips! The simple ingredients of apple and cinnamon makes me feel warm and fuzzy! They do have other flavors, but my favorites are the cinnamon!

Jackson's Honest Chips – Chips are known to be the king of snacks. Jackson's Honest is best, as it holds the quality of the potato AND the oil it's cooked in – COCONUT OIL! These chips are perfect if you are trying to avoid inflammatory oils, like sunflower, safflower, vegetable, and soybean oil! They have regular potatoes, sweet potatoes, and more!

Epic Bars – I like to make sure that I'm getting protein while I travel. Fat & protein will fill me up and definitely keep my hangry-ness at bay. Most of all, I love Epic due to their quality of their meats!

Nuts – Feel free to make a trail mix with a variety of nuts! I will usually just bring a pack of pistachios, almonds, or cashews to make it simple. With a balance between fats, proteins, and carbs, this snack will help curb your hunger on the go! My son + I LOVE the Power Up Mixed Nuts + Dried Fruit. I get the big bag from Costco.

Gluten-free Banana Nut Muffins – Nothing makes traveling feel more at home like banana nut muffins out of the oven! It brings comfort in a time where I'm probably my most anxious! So, I prepare a batch before I travel!

Want extra ideas?
---
Oat-Mega Bars – If you do ok with dairy, I love these oat-mega bars. They use grass-fed whey + wild caught omega-3's to create a really awesome balanced snack.
Siete Chips – Need healthy tortilla chips? Siete has these healthy grain free ones!
Organic Baby Food Pouches – HEY! You don't have to be a baby to get the nutritional benefits of cold-pressed baby foods. These are super great for kids and adults of any age – this makes getting vegetables on the road SO much easier. One of my favorite brands is Once Upon A Farm!
Drinkable Veggies – Bonafide Provisions has some of the best tasting drinkable veggies (and bone broth! YAY for gut health!). I love these so much when I'm on the go!
Simple Mills Crackers – Avoid the gluten + eat these almond flour crackers that are to die for. And yes, they have a flavor that's basically healthy cheez-its. You're welcome.
What travel snacks are must-haves for you? Have you tried any of the above? AND tell me your favorite Larabar flavor! I want to know! Share with us on Instagram + Facebook @nuvitruwellness.