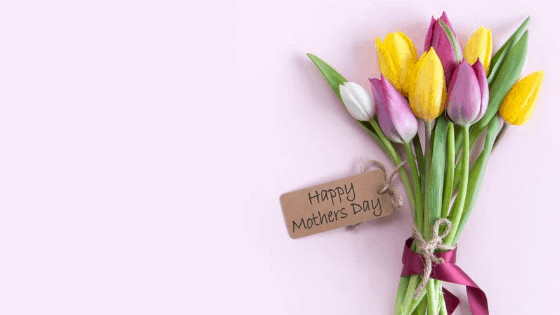 03 May

Best Mother's Day Gift For The Healthy Mama

Ever get stuck in a rut on what to get your mom for a Mother's Day gift? Or if you're a husband, you are stuck on what to get your wife? Been there! I wanted to compile a list of goodies that are must-haves for the natural, healthy, crunchy mama!

It's your day to feel special and appreciated from everything you do! Working out of the home, being a stay-at-home mom, being a sports mom, cooking meals, packing lunches, reading books with your kids, long nights of staying up with sick kids, we deserve this day. Am I right?

*Sometimes the best gifts are the ones made by hand too! I love getting goodies from my kids that are made by them – crafts, baked goods (being helped by an adult of course ;)), pictures, and simply hugs + kisses + being on good behavior FOR AT LEAST A DAY! Ha, a mom can ask right?
An hour in-home massage. We love the app Soothe – where you can hire someone to come right at home to give you a. nice hour massage. This is PERFECT. They work 7 days a week + come as late as 11 pm. Use our referral code – KSTBR for $30 off your massage!
Instant Pot – A pressure cooker all mama's are LOVING by creating easy + fast meals!
Slow Cooker – Because busy mama's NEED this.
Rose Gold French Press – Because mama's need coffee + pair it with this quality coffee
Beauty By Earth's Bath Bomb Set – For all those mama's that love baths, these bombs are made of natural + organic ingredients
Essential Oils Set – This set is the perfect starter set with all the basics. If you don't want to spend that much, even the smaller basic pack is a great idea!
Organic Skin Care Kit – Give the gift of beautiful skin, but without harsh chemicals
Justin's Peanut Butter Cups – Because who doesn't love chocolate? (AND she isn't allowed to share this bag. It's all hers ;))
Mom Apparel + Drinkware – This place has THE cutest shirts and mugs that represent motherhood.
Organic Tea Set – These relaxing organic blends of tea are so yummy + you might as well add in the tea cup too or even a teapot!
Yoga Wear – Because let's be honest, these are some perfect + comfortable workout wear (or if you just want to do work around the house!)
Ceramic Pans – Minimize toxins in food by switching to ceramic pan + they are amazing to cook in and clean!
Salt Lamp – Create that zen, beautiful, relaxing look in your home with possible health benefits too!
Organic Wine Club – Find good quality organic wines right here and/or join the organic wine club (because motherhood happens 365 days a week, so why shouldn't the wine be stocked up?)
Scented Candles – Bring in safe scented candles without the synthetic junk that comes in most. Choose from Lavender Vanilla, Gardenia Jasmine, or Orange Cypress.
Thrive Market Subscription – $60 per year, so you'll get wholesale pricing on organic + non-gmo goodies for the house! This gift actually keeps on saving throughout the year! Plus, let her pick what she wants in her first order!
iRobot – Make her life easier on cleaning, so she can focus on what really matters in the house! (This is an investment, but I promise (as a mom) any mom would love you forever! ;))
P.S. We put together a Father's Day gift guide too!
Hugs + kisses to all the hard workin' mamas,