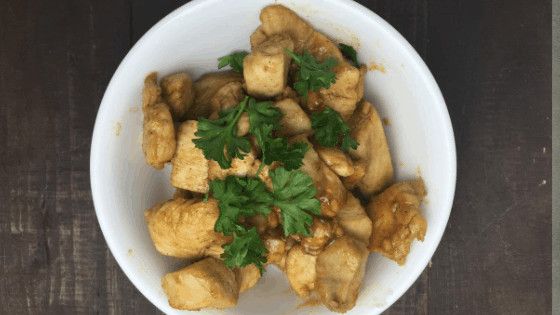 24 Aug

Honey Lime Chicken

This honey lime chicken pairs up perfectly with some roasted sweet potatoes + broccoli or rice and a veggie. So many options, which I love! Those are staples inside every home, right? Well, it should be! These are super easy and affordable to have on hand + usually a favorite among kids! In this recipe, you can use chicken tenderloins or even just a chicken breast cut up into pieces (HINT: That's what we did!)

The kids gobbled it up + I even did a fresh drizzle of honey right before serving. Who loves some raw honey? We do!

When you make this honey lime chicken, share it with us over on Instagram + Facebook @nuvitruwellness – we love connecting with our community!

If you like this recipe, try out our buffalo chicken spaghetti dish! If you're ready to take charge of your health, head over to our Services page to learn more about what we do!

Ingredients
1 1/2 lb Chicken Breast (Pasture-raised Preferred, Cut Up Into Pieces)
Juice of 1 Lime
2 Tbs Raw Honey
2 Tsp Chili Powder
2 Tsp Garlic Powder
3 Tbs Coconut Aminos
Coconut Oil
Directions
1. In a bowl, put the chicken, lime juice, honey, chili powder, and garlic powder in a bowl.
2. Mix until the chicken is evenly coated.
3. Heat a pan on medium heat on the stove with coconut oil.
4. Once the pan is hot, add in the honey lime chicken + coconut aminos.
5.Cook it until it's done (no pink in center/ 165 degrees F internally).