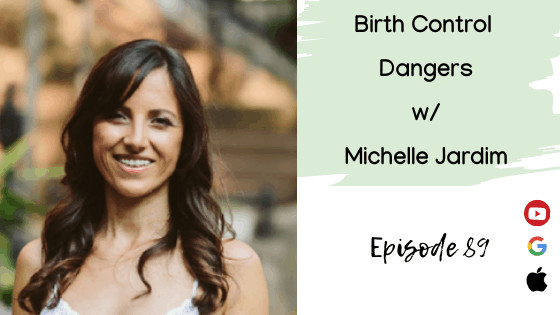 07 Nov

Birth Control Dangers w/ Nicole Jardim
Birth Control
Birth control is very a common prescription medication that is prescribed to women all around the world. The reasons for using birth control can range from protecting against pregnancy, PCOS, dealing with a painful period, "regulating" your period, and more. But, this is just a band-aid for these problems. Nicole helps us dive into common questions about it. In this episode, we cover…..
What chronic diseases risks are increased when you're taking the birth control
Why birth control isn't the solution for hormonal issues
How birth control drains your nutrients
How to wean off the pill
How to naturally prevent pregnancy
Make sure to tune into this episode this week if you or anyone you know is taking birth control. We have rebranded to Nuvitru Wellness!
About Nicole
Nicole Jardim is a Certified Women's Health Coach and creator of Fix Your Period, a series of programs that empower women to reclaim their hormonal health in a fun and sassy way. She runs a successful group coaching business and has helped thousands of women from all around the world who are struggling with PCOS, infertility, amenorrhea, PMS and much more. Nicole also cohosts The Period Party, a top-rated podcast on iTunes.
Rather than treating problems or symptoms, Nicole treats women by addressing the root cause of what's really going on in their bodies and minds. She passionately believes that the fundamentals to healing any hormonal imbalance lie in an approach that addresses the unique physiology of every woman. This is essential to reclaiming and maintaining feminine vitality at any age.
Sign up here for her Fix Your Period Quickstart Kit, a FREE 7-Day E-Course, to discover the top secrets doctors don't tell you about your hormones, your symptoms & how to finally fix them!
Connect with Nicole over on Facebook, Instagram, Twitter, Blog, and her "Know Your Flow" Facebook Group!
Connect with Lahana from Nuvitru Wellness on Facebook, Instagram, Blog, and Holistic Living Facebook Group!