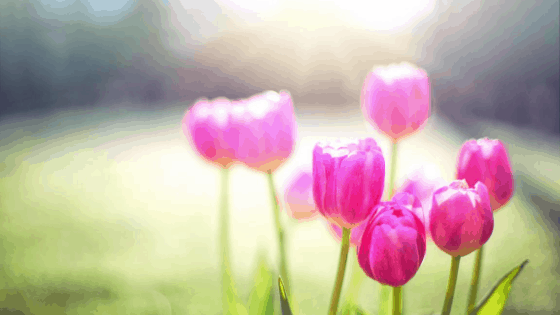 22 Apr

Spring Health Tips

Seasons bring me joy, so I wanted to share some quick spring health tips. I love alll the seasons. Winter is full of wintery wonderland, Christmas lights, Christmas Trees, and New Year excitement. The warmth of spending time with family drinking organic hot cocoa and using peppermint in paleo baking. I love fall because of the warm aroma of pumpkin spice everything.  I love spring because of the blooming bright flowers and the fresh juicy berries that begins to harvest! Summer is amazing because I can feel the sand in my toes & salty beach water to play in (I live in Florida) & downing some juicy watermelon in the hot sun catching my vitamin D. Oh, I just love it!

Right now, I feel spring-time in the air. My daughter who is two is just noticing the beautiful flowers on the trees and bushes and wants to touch all of them. I love it. I wanted to share with you the top five tips to stay healthy this coming Spring to embrace this beautiful season.

1) Start A Garden

In springtime, we are blessed with the perfect weather to start sprouting some seeds. There are more rainy days during springtime to help water and grow the perfect garden. The soil is warming up from a cold winter. Some popular plants that are great to plant in spring to be ready by summer and fall are carrots, beets, cabbage, lettuce, cucumbers, melons, peppers, tomatoes, onions, peas, and herbs!

If you don't have a green thumb, don't worry. Start with 1 or 2 different plants to begin with. Don't overwhelm yourself with gardening 5+ different plants. A great beginner garden can simply be an herb garden. Various herbs like rosemary, basil, oregano, thyme, etc are a great way to add a nutritional and antioxidant punch to food that you cook. Plus they are really easy to keep up with!

2) Eat Lots Of Berries

Berries are the best fruits to eat due to their low sugar and high nutrient and antioxidant values. Blackberries, strawberries, blueberries, raspberries! You'll notice the reduction of prices in these berries in the springtime because it's their time to shine & harvest!

Dig into those fresh, plump, organic berries! I do recommend going the organic route with berries because of their thin skin and the pesticides. You can read all the dangers of Round-up here. The antioxidant values I mentioned earlier help fight free radicals that are in your body that can lead to illness. Berries have phytochemicals that can protect the DNA of cells, which can aid in preventing cancer. A study done in the Journal of Agricultural and Food Chemistry showed that eating berries can be beneficial for brain health & prevent age-related memory loss. A Harvard study showed the benefits of berries and protecting your heart from heart disease due to a phytochemical in berries called anthocyanin.

3) Get Out In The Sun

No more being stuck indoors by cold weather! Springtime is when the sun shines bright, temperatures warm up, and it's the perfect weather to just hang outside with family and friends. The best way and most natural way to get vitamin D is from the sun. Vitamin D is essential for bone health, aiding in calcium and phosphorus absorption, immune system health, and more. Getting at least 15 minutes of sun can help you make 1,000 IUs of vitamin D depending on your skin type. Between 10 am-2 pm is the optimal time to make vitamin D.

4) Spring Clean With No Toxins

Spring cleaning can help reduce the stress and disorganization in your life. You can eat as healthy as you want, but if you are still stressed, it can negate all the good things you put in your body. Everyone functions better in a clean, organized home. Right? Or am I the only one? Either way, while you are spring cleaning, start using natural non-toxic cleaners.

Air pollution inside the house can be more toxic than outside. Crazy, right?! The chemical cleaners they sell at the store can be full of volatile organic compounds, which is shown to cause respiratory problems, headaches, allergies, and more. All these toxins when they are on our skin or we breathe them in can build up and cause toxic overload in our body. Some chemicals in cleaners can even cause weight gain by disrupting your hormones, they are known as obesogens. Here are some ideas to use natural cleaners to use while spring cleaning!
Use vinegar to disinfect, odors, mildew, etc. Can use for all-purpose cleaner, mopping, de-greaser, and more.
Essential oils for more antimicrobial properties and cleansing the air. Use your diffuser to cleanse the air, add it to your mop, homemade cleaners, laundry, and more!
Dr. Bronner's Soap – Mixing it with vinegar or water to make a cleaning soap
Baking soda to deodorize
Soapnuts for laundry detergent
Fresh lemon to deodorize, cut grease, eliminates mildew. Add it to all-purpose cleaner
Use a microcloth for dusting
5) Fill Your Plate With Color
We love seeing the flowers and trees bloom during Spring, so make your plate bloom! Aim for various colors on your plate when you are eating. When you do this, you have a variety of phytochemicals, vitamins, minerals, and antioxidants. Have fun with your food. Be adventurous. Try vegetables or fruits that you've never tried before. Eat the rainbow! (No, not Skittles.)
Yellow -Squashes, Peaches, Peppers, Lemon
White – Garlic, Onions, Cauliflower, Mushrooms
Green – Leafy Greens, Zucchini, Broccoli, Peppers, Beans, Cucumbers, Limes
Purple/Blue – Eggplant, Grapes, Plums, Onions, Blueberries
Red – Apples, Tomatoes, Pomegrante, Raspberries, Strawberries, Watermelon
Orange- Oranges, Carrots, Sweet Potatoes
I hope you take these spring health tips and achieve motivation to reach your health goals! If you need help, head over to our services page to learn what we do and request your free appointment! Wishing all my sweet friends a beautiful Spring of blossoming into a healthy lifestyle to thrive in all the seasons to come!