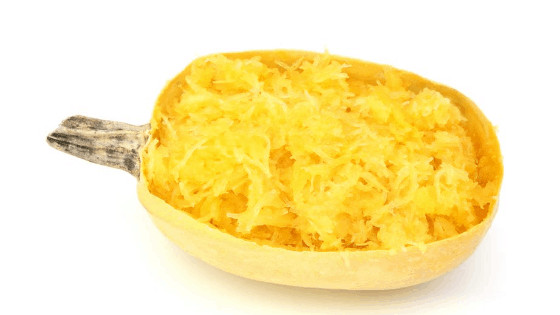 11 May

Spaghetti Squash Mac & Cheese

Mac & cheese has been a serious comfort food my whole life. Once I started living a holistic healthy lifestyle, I realized that wheat wasn't something that I wanted to have as a staple in my house. If you are wondering about wheat, gluten, and all that jazz, read here. I was in a dilemma, how can I enjoy one of my favorite pastime foods, but healthy…you create.

Ingredients

1 Spaghetti Squash

2 Tbs Grass-fed Butter

2 Tbs Almond Flour

1 Tbs Arrowroot Powder

1 Cup Coconut Milk

2 Cups Grass-fed Cheese

1/4 Teaspoon of Turmeric

Dashes of Garlic Powder, Onion Powder, Pink Salt, and Pepper.

Directions
Heat the oven to 400 degrees. Cut the spaghetti squash in half (lengthwise).
Face the two spaghetti squash halves face down on a pan with a little bit of filtered water in the pan. So skin side of the spaghetti squash should be facing up.
Put in the oven for about 45-60 minutes. When it's ready, you should easily be able to pierce it with a fork. I like to leave the spaghetti squash some what 'al dente', so it's not totally watery when you fork it.
When the spaghetti squash is nearing done, start the cheese sauce on the stove top. Heat up the butter in a pot.
When the butter is melted, add in the almond flour & stir. Mix the arrowroot powder inside the cup of coconut milk. Then pour the coconut milk into the pot. Bring to a boil.
When it's at a boil, turn it down to low/medium and put in the cheese & spices. Stir well.
Pull spaghetti squash out when done. Using a fork, start pulling the spaghetti squash from the sides of it. It'll be like spaghetti strands.
You can drizzle the cheese on top of the spaghetti squash or you can add the spaghetti squash into the cheese pot and mix together. Either way, it's going to be amazing & taste the same. ENJOY!
****Toddler approved!!!!!!!!******
Share photos and tag us @nuvitruwellness on Instagram or Facebook if you approve too!