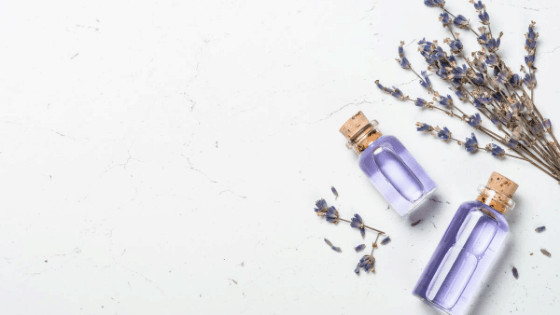 03 Aug

Lavender Essential Oil – A Home MUST HAVE

Lavender essential oil is one of the best essential oils to have on hand at your home. What is so AMAZING about lavender essential oil is the multi-purpose of it. Lavender is one of the only oils that is gentle enough to be placed 'neat' on your skin. Neat means that the essential oil doesn't have to be diluted with a carrier oil, but just used as is.

Side Note: No matter what companies say – diluting most of essential oils with a carrier oil is important to reduce the risk of becoming sensitized to it, skin irritation, and helps enhance the therapeutic properties of the oil. 

Are you ready to hear some of lavender's benefits?

Bug Bites – Lavender is a fabulous essential oil that can take away the itch in those bug bites! Do a drop of essential oil on the bug bite to reduce the itch and reduce the inflammation.

Anxiety/Stress/Depression– In a study done on patients in the ICU, lavender essential oil was shown to decrease anxiety, as well as improve sleep quality. Lavender essential oil was diffused and took the route of inhalation. In the Complementary Therapies of Clinicial Practice, a study showed lavender essential oil also proved beneficial for patients going into surgery to reduce their anxiety. Lavender is a great oil to use on kids before any major tests to help with test anxiety. Another study in the journal of Natural Medicine supporting the use of lavender oil for these specific reasons. The testing results using the Hamilton Rating Scale to measure anxiety & depression was decreased when using lavender against the control.

PMS – The official journal of American Society of Pain Management Nurses did a study that showed improvement of painful PMS abdominal cramps. Women that massaged lavender essential oil on their abdomen had a significant reduction on pain rate. Another study done in Iran showed the same result. I like to think of lavender being a very calming oil and can tame what needs to be calmed like cramps.

Headaches – Need to tame a headache? I love making a lavender essential oil roller bottle (diluted with fractioned coconut oil) and rub it on my temples when I get a headache.

Digestion – This oil is great to promote digestion by increasing stomach acids to move foods along the digestive tract.

Lavender is an oil that is truly relaxing and calming. It's a gentle oil to even use on children that have diaper rashes. I used it on my daughter when she had really bad diaper rashes. I would dilute with coconut oil and put it on and let her be diaper-less around the house. It worked great! I love to incorporate a couple of drops in a bath before bed. You can put a couple drops on your pillow at bed time to promote increased sleep quality. You can also use a beautiful diffuser to diffuse lavender throughout your bedroom. Diffusers usually have a nice calming light as well, which sets the mood for bedtime. I told you this essential really packs a punch with the diversity of use! It's a great one to have in the house, so you can cover many problems with one bottle!

My favorite places to get this essential oil is from Plant Therapy, Pompeii Organics, and Mountain Rose Herbs!

In Health,

Affiliate links are used in this blog.