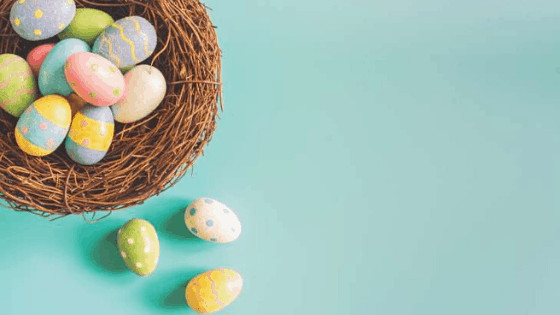 16 Apr

Healthy Easter Candy Options

The flowers are blooming and the birds are chirping. These spring time sights and sounds means Easter is coming! While some of us have begun to spring clean our home, we may need to add cleaning up our Easter baskets to our to-do list. Easter can quickly become one big annual sugar fest, but is it still possible to keep your little ones happy without piling on all that sugar? Oh yes it is.Whether you are loading up Easter baskets, sending treats for school events, or stuffing eggs for an easter egg hunt, I've got some healthier Easter candy options in mind that will still keep your little bunnies happy + satisfied.
Healthy Candy Options
Justin's Nut Butter Cups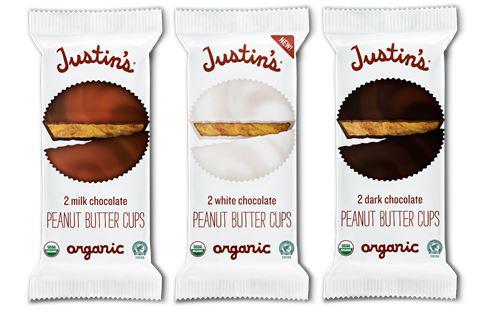 Peanut butter cups are definitely a crowd pleaser! Justin's, maker of delicious and high quality nut butters, has made nut butter cups even better. Along with peanut butter cups, Justin's also offers almond butter and cashew butter cups. And for all your chocolate lovers, they are made with not only high quality milk chocolate, but also white chocolate and dark chocolate. I know…it just keeps getting better and better. Justin's products are made with organic and mindfully sourced ingredients, and contain less sugar than the conventional cups.
SmashMallow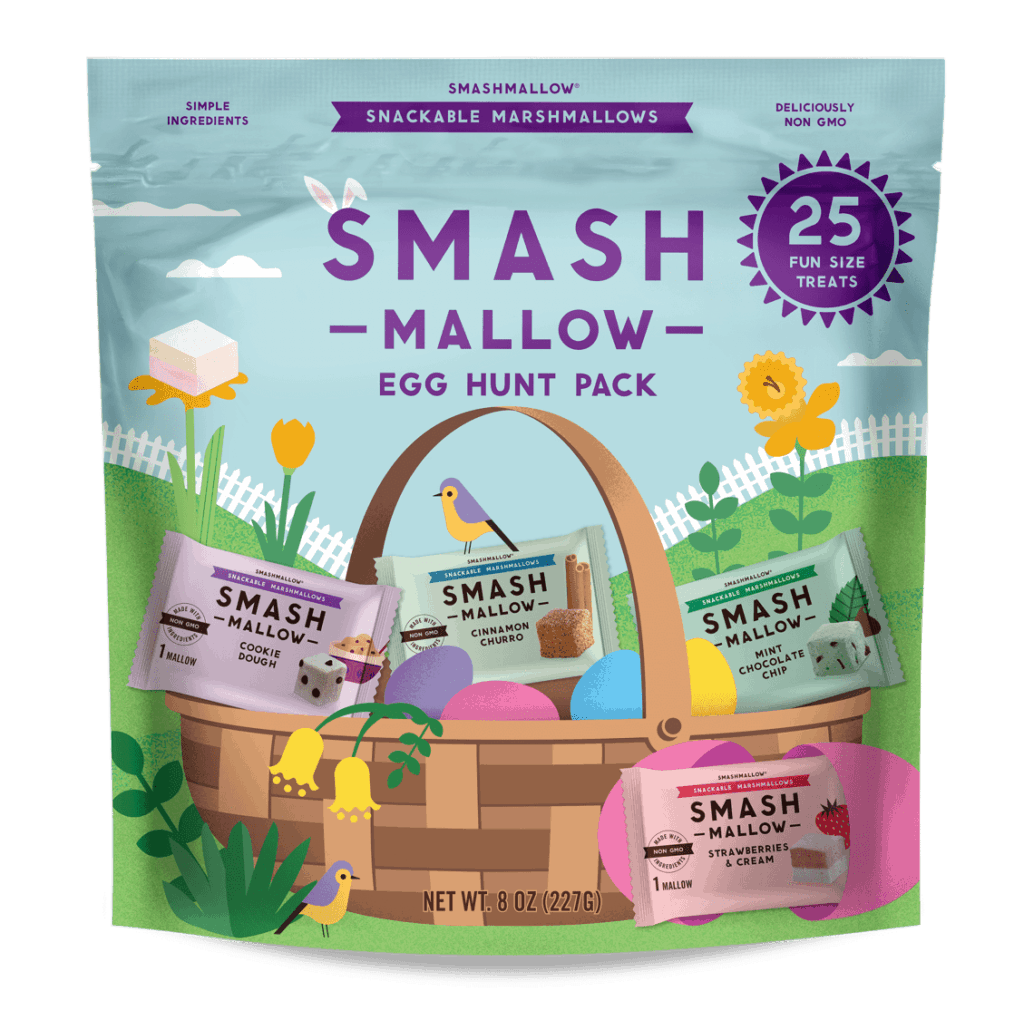 For some kiddos (and us adults), Easter without those fluffy marshmallow chicks is like Halloween without candy corn. SmashMallow snacks give us the marshmallowy goodness without the guilt. These marshmallows come in so many different flavors such as cinnamon churros, cookie dough, and coconut pineapple (YUM), and are naturally gluten free, made with organic cane sugar, and non-GMO ingredients. They even incorporate their marshmallows into fun rice treats called Smash Crispy.
Black Forest Organics Gummies

Your typical fruit snacks, gummy bears, and gummy worms contain all of the artificial flavors, preservatives, and synthetic colors/dyes the food manufacturers can get their hands on. Tons of sugar, not so much fruit. Black Forest Organics is a candy company that has revolutionized gummies for the better. Black Forest snacks are certified organic, sweetened with real fruit juice, and the colors are derived from real plant based sources. They really are so juicy and so good.
YumEarth Organic Candy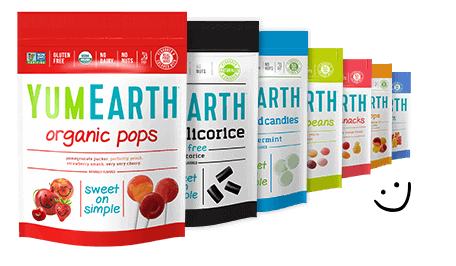 YumEarth candy prides itself on keeping it's ingredients short and sweet. These certified organic and non-GMO treats are far superior to their conventional competitors, as they contain no high-fructose corn syrup or artificial dyes. YumEarth candies are sweetened with organic cane sugar and brown rice syrup and uses fruit and vegetable juices to color their candies. They offer a variety of your typical favorites such as gummy bears, lollipops, fruit snacks, hard candies, sours, and licorice. Did I mention, YumEarth is also eco friendly with its packaging. I think things just got a little sweeter.
Annie's Homegrown Snacks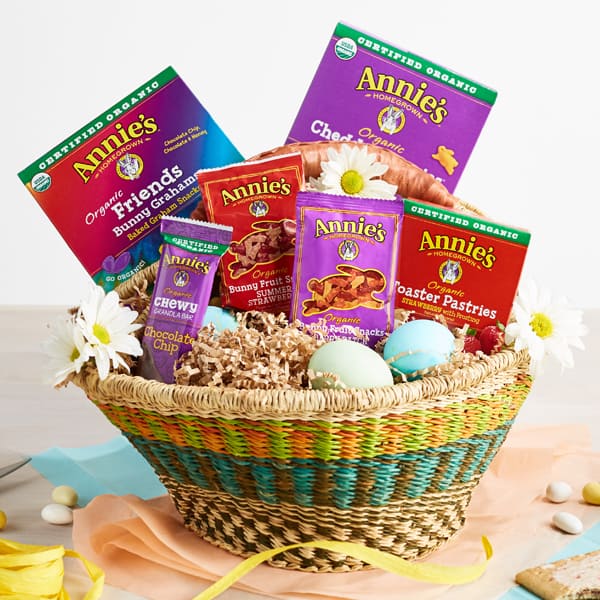 Not only does Annie's Snacks have an adorable bunny on the box, their products are even bunny shaped! From cheddar bunnies, bunny fruit snacks, bunny grahams, and even bunny tail puffs, these really are the perfect Easter treats. Annie's snack are made with organic ingredients and contain no artificial flavors, synthetic colors, preservatives, or high fructose corn syrup. They are sold in stores like Target!
Candy Free Options
Here are some ideas for basket ideas that offer no sugar, just sweet memories. After all, grandma will probably supply all the candy the kids need. Am I right?
sidewalk chalk
art supplies
stickers
coloring books
books
bubbles
jump rope
puzzles
board games
outdoor activities
Plant a garden! This is the perfect season to plant your favorite flowers or herbs.
What are your family's favorite Easter basket ideas??? Don't forget to book your FREE 15 minute appointment with me, Farrah, so I can help you start livin' your best life!