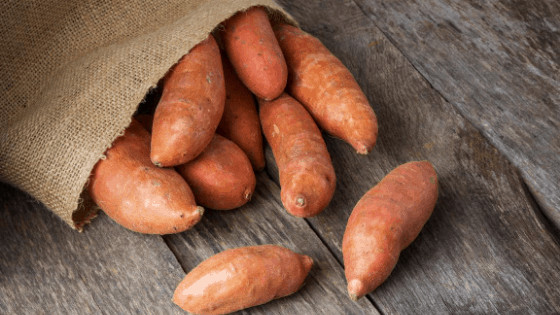 06 Nov

Gluten-Free Sweet Potato Bread

Autumn means another healthy bread recipe made with a fall favorite….GLUTEN-FREE SWEET POTATO BREAD! 🙂 I made this for my weekly bible study group & the ladies gave me positive feedback on it (and so did my little girl!). Always a mom-win when you can sneak a vegetable in a baked good! Are you ready? Tag us on Instagram or Facebook @nuvitruwellness when you make this sweet potato bread so we can see!

Ingredients
1 Cup Organic Sweet Potato Puree
1 1/2 Cup Almond Flour
1/2 Cup Coconut Flour
1 Tsp Cinnamon
1 Tsp Vanilla
1 Tsp Baking Powder
1/2 Tsp Baking Soda
3/4 Cup Vanilla Almond Milk
1/2 Cup Raw Honey
4 Pasture-Raised Eggs
3 Tbs Grass-Fed Butter
2 Spoonfuls of Fig Butter (Optional! But a delicious add in)
Directions
1.  Preheat oven to 350 degrees F.
2.Mix everything together in a bowl, except the fig butter. Mix until everything is well combined.
3. Spray a loaf pan with coconut oil.
4. Pour bread mix into the loaf pan and even out.
5. Take your 1-2 spoonfuls of fig butter and put it on top of the bread mix. Using a knife, run the fig butter throughout the bread mix to make swirls of it.
6. Bake for 45-60 minutes (or until done – when you stick a toothpick in the middle of the loaf, it should come out clean.)