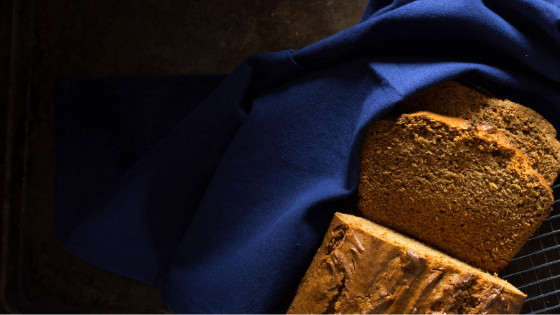 08 Dec

Gluten Free Gingerbread Loaf

One thing that this Christmas season is offering is some delicious gingerbread everything! While my kids aren't too fond of the strong gingerbread taste, I tried to replicate it, but not have too strong of the taste. And voila this gluten free gingerbread loaf was born. 'Tis the season!

Like many others,  Christmas is a special time that is full of memories and Christmas spirit. The drinks and foods are special and baking is extra special! Hence, why gluten free gingerbread loaf is on our menu! 😉 If you love gingerbread, try our gingerbread man cookies too!

When you make this gluten free gingerbread loaf, head over to Instagram or Facebook and tag us @nuvitruwellness so we can see your creation.

P.S. Check out this cool loaf pan!

Ingredients
1 1/2 Cup Almond Flour
1/2 Cup Coconut Flour
2 Tsp Ginger
2 Tsp Cinnamon
1 Tsp Nutmeg
1/2 Tsp Cloves
4 Tbsp Grass-Fed Butter
1/2 Cup Coconut Milk
4 Pasture-Raised Eggs
1/3 Cup Organic Molasses
1 Tsp Vanilla
1 1/2 Tsp Baking Soda
Organic Powdered Sugar
Directions 
Preheat oven at 350 degrees F.
Mix the flours and spices together.
Melt the butter. Mix the butter, coconut milk, eggs, molasses, vanilla, and baking soda together.
Slowly mix the liquid mixture into the flour and spice mix.
When it's well mixed, pour into a loaf pan and even it out.
Bake for 30-40 minutes or until when you insert a toothpick in the middle and it comes out clean.
Top with some organic powdered sugar.