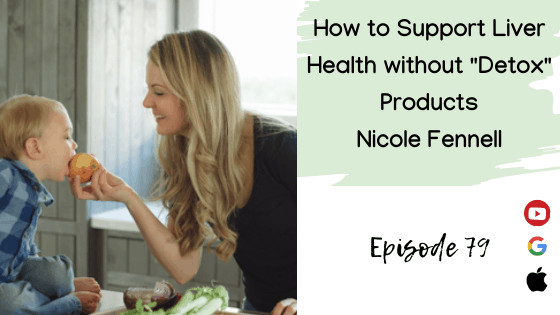 29 Aug

How To Support Liver Health Without "Detox" Products

We sit down today with Nicole Fennel, RD to talk about how to support liver health and NOT fall for the "detox" products on the market. It's super easy to take the latest and greatest detox product and hope for the best, but is it actually effective? Nicole and I kick fad diets to the curb real quick.

Tune in below (or on Spotify or iTunes) to learn how to support liver health without falling for the latest detox products. We have rebranded to Nuvitru Wellness!
Are you needing 1:1 nutrition support? Head over to our Services page to learn more about what Nuvitru Wellness does + how we can help you! We are functional nutritionists + dietitians who help women with hormonal imbalances and digestive issues and weight loss. We aim for focusing in on finding the root cause and once you get to the root cause, we're able to support you where we need to and not fall for fad diets or supplements. 😉
Check out Nicole's website to learn more about her and what she does! Nicole specializes in autoimmune diseases + boy, she does it SO good! She is located in Houston, TX, but can also work virtually!
Connect with Nuvitru Wellness over on Facebook and Instagram to join the community! Learn more about our Houston Nutritionist team. Don't forget to try some of our yummiest recipes, like our buddah bowls!