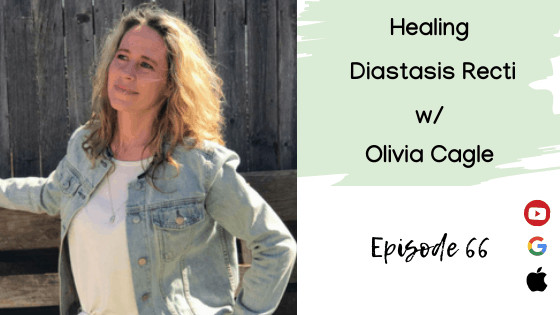 30 May

How To Heal Diastasis Recti w/ Olivia

Are you wanting to learn about how to heal diastasis? This annoying postpartum problem can make a mama's tummy feel a little funny and exercising can be making it worse! Tune into today's episode on how to heal diastasis and what you can do at your home to improve this condition! Also, we've rebranded to Nuvitru Wellness!
Olivia is a prenatal + postnatal exercise specialist and a diastasis restoration specialist. She helps moms heal + restore their cores. If you are a mommy that has diastasis, this is a MUST listen to episode! You can also tune into today's episode on iTunes and Spotify.
Find Olivia at her website + Instagram + Facebook + YouTube!
Connect with Nuvitru Wellness on Facebook + Instagram + Website. – we love connecting with our tribe on social! Make sure to engage with us and DM us, so we can know who you are and what brought you to Nuvitru.
If you're in the postpartum period or way after and are looking to better your health, head over to our Services page to learn more about what's we do and how we can help you! We focus in on helping women who struggle with weight loss, hormonal imbalances, and digestive issues. We do hormonal lab testing and micronutrient testing to dive into a more personalized approach!