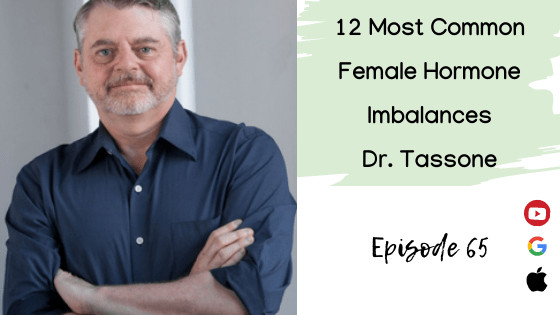 23 May

Most Common Female Hormonal Imbalances

Wondering what the top most common female hormonal imbalances are? We sit down with Dr. Shawn Tassone to talk more about this issue and what you can do! Also, we've rebranded to Nuvitru Wellness!
Shawn Tassone, MD PhD is a double boarded physician in Obstetrics and Gynecology and the American Board of Integrative Medicine. He is a practicing OBGYN, author, speaker, and patient advocate. Dr. Tassone is the author of two books Spiritual Pregnancy: Develop, Nurture & Embrace the Journey to Motherhood (Llewellyn Publications, 2014) and Hands Off My Belly! The Pregnant Women's Guide to Surviving, Myths, Mothers, and Moods (Prometheus, 2009). He has written and published extensively on topics of spirituality in medical care and he is an advocate for whole foods to heal the human body.
He is an instructor in integrative medicine at Arizona State University and he has been on the faculty at the University of Arizona and the University of Oklahoma Health Sciences Center teaching residents and medical students. His belief is that the human body was made to heal itself and that the medical model should involve more patient-centered care with an active patient and a passive healer. He has written for Psychology Today and was the content editor for About.com Women's Health page.
He currently practices in Austin, TX in an OBGYN practice where he can instruct his patients on the usage of natural therapies as well as those traditionally accepted. His main belief is that we should have an ACTIVE patient with a PASSIVE physician, meaning we need to learn how to care for ourselves by learning as much as we can about our bodies and health.
Connect with Dr. Tassone over on Facebook + Instagram + Twitter+ Website (Do his quiz HERE!) He is a great doctor if you're local and needing to get help with your most common female hormonal imbalances.
Connect with Nuvitru Wellness on Facebook + Instagram + Website – we focus in on helping women who struggle with hormonal imbalances and use a food as medicine approach. We're ready to be a part of your healthcare team!