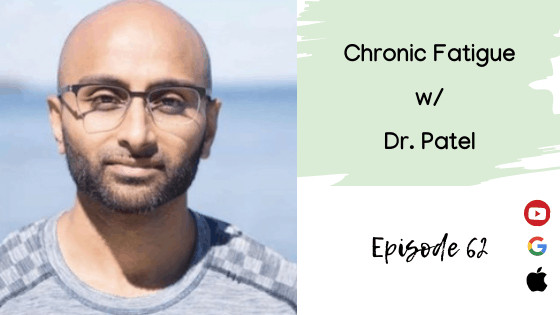 02 May

Chronic Fatigue w/ Dr. Patel

Who loves their energy? I think we all do, so when you're suffering from chronic fatigue – it's a bummer! Dr. Patel and I are speaking on this topic today and so much more on how to get your health back and feeling good again! You do not have to suffer + finding a practitioner that believes you is key! Dr. Patel and I are both functional medicine advocates. Also, we've rebranded to Nuvitru Wellness!
Dr. Sachin Patel is a chiropractor in Ohio and founder of The Living Proof Institute. He specializes in digestive health, immune imbalances, nutrition, exercise, and addressing chronic disease through his company, The Living Proof.
Sachin is also a father, husband, philanthropist, functional medicine practice success coach, international speaker, and author.
Resources mentioned in this episode:
30 In 30 – What you can do at home to improve your lifestyle
The Power of Win – Book
Head Strong – Book
Connect with Dr. Patel on Facebook + Twitter + YouTube + Website!

Connect with Nuvitru Wellness on Facebook + Instagram + Website – if you're ready to kick chronic fatigue to the curb, head over to our services page and request your free appointment. We'll talk about how we can get you on the right track ASAP! And make sure to find us on social media, we love connecting with y'all!