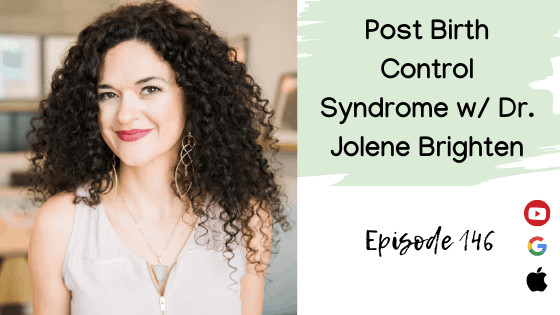 08 Jan

Post Birth Control Syndrome

We are SO excited to have Dr. Brighten on the newly rebranded Nuvitru Wellness Podcast talking about post birth control syndrome. We cover this hot topic with you right before her book launch at the end of the month – you'll want to grab yourself a copy!
Post birth control syndrome
What birth control does your body
Nutrient depletion with the pill
Gut and birth control connection
What post birth control syndrome is and what you can do if you're suffering from it
Learn about what you can do if you're wanting to get off the pill
Natural birth control alternatives
About Dr. Brighten
Dr. Jolene Brighten is a Functional Medicine Naturopathic Medical Doctor and the founder of Rubus Health, a women's medicine clinic that specializes in women's hormones. She is recognized as a leading expert in Post-Birth Control Syndrome and the long-term side effects associated with hormonal contraceptives. Dr. Brighten is the author of Beyond The Pill, a 30 day plan to support women on birth control, help them transition off, and eliminate symptoms of birth control. She is a speaker, women's health advocate and a medical advisor for one of the first data-driven apps to offer women personalized birth control recommendations.
Connect with Dr. Brighten over on her website, Facebook, Instagram, and Pinterest!
Preorder her new book "Beyond The Pill" NOW over on Amazon!
Connect with Lahana over at Nuvitru Wellness on Facebook, Instagram, and her blog!