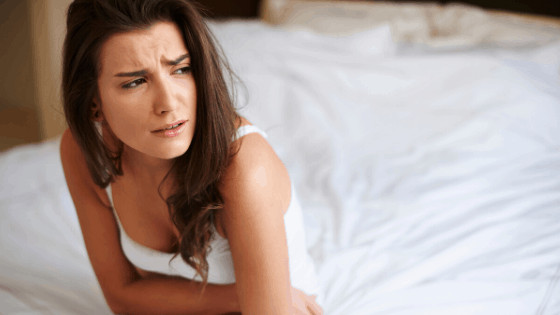 10 Sep

Chasteberry, Balancing Women's Hormones Naturally

Have you heard of chasteberry for balancing hormones? Hormone imbalances are everywhere! I see SO many women struggling with at least one + let's be honest, hormones are super delicate and anything can throw them off balance. Stress. Lack of sleep. Exercising. Not eating healthy. I mean, YOU NAME IT. I feel like you have to live a perfect lifestyle in order to have happy hormones. HINT: You totally don't! But, doing what you can to live a healthy lifestyle can promote balance, sans perfection. Enter in chasteberry!
What is Chasteberry?
Chasteberry is a fruit, specifically a berry. Duh. You'll also hear it called Vitex or Monk's Pepper. A Greek physician, Dioscorides, actually wrote about using this fruit thousands of years ago for using it for libido and menstrual issues.
Some of the plant's constituents are glycosides, diterpenes, flavonoids, and some essential oils!
Benefits of Chasteberry
Helps with balancing hormones post-birth control
Reduces PMS symptoms – A 3 month double-blind, randomized placebo trial conducted by Schellenberg tested 170 women that struggled with PMS to receive chasteberry or a placebo. Women taking chasteberry had improvement on mood changes, headaches, breast tenderness symptoms, but not bloating. There was a symptom reduction of 52% versus the 24% with the placebo. In another study, it tested 175 women who got one of the two treatments: received one chasteberry capsule + placebo compared OR two capsules of B6. 77% of women in the chasteberry group reported improvement compared to the 60% in the B6 group. It's beneficial to use both chasteberry AND B6 to help alleviate PMS symptoms.
Supports progesterone production (this is through the inhibiting the prolactin) and stimulates LH, which in turn stimulates the ovaries for the progesterone production.
Supports hormones during menopause
Inhibits prolactin for people who suffer with hyperprolactinemia (many women who have too much prolactin, usually suffers from some type of menstrual dysfunction). Chemically, there was no change in breast milk.
How to Use Chasteberry
Many people use chasteberry as the extract form, which is usually around 20-40 mg per day. You can also use the dried chasteberry itself from the range of 250 mg – 1000 mg per day. Women usually take chasteberry for at least a couple of months, but differences can be seen within the first couple of cycles of your period as you take it.
Precautions
There has not be any serious safety precautions with chasteberry. In some studies, some side effects were upset stomach, headaches, and fatigue. Since the side effects varied
In my personal clinical experience, I have not seen any side effects happen in my clients when they take chasteberry.
Chasteberry is truly an amazing fruit for balancing your hormones!
P.S. Affiliate links are used in this blog + while it doesn't change any dollar amount for you, Nuvitru does make a small commission, which helps support our company + bringing the right education to you! 🙂