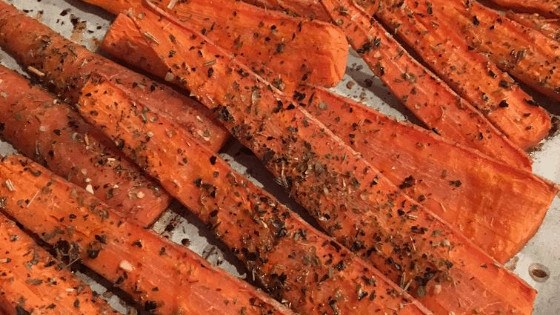 26 Sep

Carrot Fries

I LOVE how simple this recipe is! It's a perfect side dish for many other recipes, but one of my favorites is a grass-fed burger. Instead of using the potato version of fries, I love to mix it up and use carrot fries!

 

Carrots get the rap of being boring by just eating them plain and raw or shredded on top of a salad when this vitamin A rich vegetable has so much more to offer. You'll notice that the ingredients aren't precise with the measurements. That's because it doesn't need to be!

 

I make this carrot fries recipe SO much during my week for meal prep! Try it like right now! Share with and tag us @nuvitruwellness on Instagram or Facebook!

 

If you're ready to upgrade your health and tackle some of the health issues that you're struggling with, we'll teach you how to use food as medicine and enjoy real food (like these fries!), head over to our Services page to learn more about what we do + request your free appointment!

 
Ingredients For Carrot Fries
Organic Whole Carrots
Avocado Oil
Italian Seasoning
Directions
Cut the top of the carrots off. Slice the carrot in half length-wise.
Spread on a baking sheet with parchment paper and preheat the oven to 375 degrees F.
Drizzle avocado oil over the carrots. The carrots should be evenly coated with avocado oil.
Season the carrots with Italian seasoning until the carrots are covered (as shown in the picture!)
Bake for 20-25 minutes.